Latest Casino Bonuses

Barefoot in The Wind
A member writes, 'Dear Geno: My girlfriend Alicia and I are saving our money to take our first cruise. To say we are excited would be an understatement.
'I know there are poker cruises are available and if there is a casino on board that's fine. But we really want the adventure of being at sea and visiting beautiful tropical islands. I know from reading your columns that you are a fan of cruises. Please let us know which cruise line you think is the best. Robin D., Sacramento, CA.'
Robin and Alicia, happy sailing. I wish I was going with you.
Having sailed on numerous cruise lines, I can honestly say that I have never taken a cruise that I did not enjoy. As far as service and food, the Italian cruise ships rank near the top of my list. But you asked me which cruise line I thought was the best and my answer, sadly, is one that is no longer in business.
I am talking, of course, about the Windjammer Barefoot Cruises.
Mike Burke, who served in the U.S. Navy during World War 2, started the Windjammer Barefoot Cruise Line. There is a humorous story about how he got into the cruise business.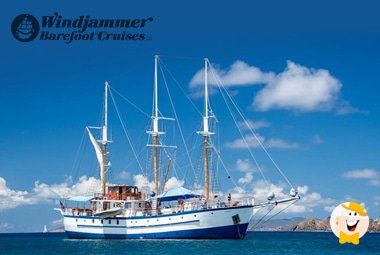 After the war ended, Burke attended a party with his shipmates and everybody did a lot of drinking to celebrate the cessation of hostilities. Burke woke up on a Florida beach with a rope in his hand. The rope was attached to a sailboat that he had purchased the night before with his mustering out pay.
He promptly christened the boat 'The Hangover.'
Mike was in love with sailing and the islands, so he began using the sailboat to visit islands near the Florida coast. Word got around about his cruises and people began asking Burke to take them along. He accommodated them and charged them a fee to cover the cost of food and drink.
The cruises became popular and Burke invested in a larger sailing ship. He saw he could make a good living offering barefoot cruises to the Bahamas, Berry Island, Antigua and the other islands and he continued to invest his profits in other ships.
Within a couple of years, Burke became a millionaire.
He allowed his passengers to help sail the ship or he would treat them like royalty. There were few inhibitions when you took a barefoot cruise with Mike Burke and his crewmates. If you were female, you could take a topless or nude sunbath on the bow of the ship.
You could sleep in your cabin or in a sleeping bag on deck. I went on three Windjammer Barefoot Cruises and loved being on deck at night while the flying fish and dolphins kept pace with our sailing ship. The billowing sails overhead and the creaking masts added to the mystery of the night and the sailing experience.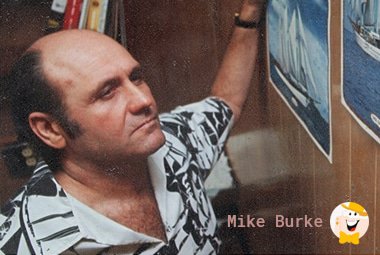 I had attempted to get a job as a publicist with the Windjammer Barefoot Cruise lines. Burke didn't hire me, but we got along well and he gave me three free cruises in exchange for publicity.
I sailed on the Yankee Clipper, the Flying Cloud and the Fantome. One of Burke's ships was featured in the movie 'White Squall.' It was based on a true story in which several high school students drowned when a white squall caused a sailing ship to capsize.
Burke's ships had three sails and were known as 'tall ships.' They were around 280 feet long, accommodated around 100 passengers, and had 20 to 25 crew members.
They sailed out of Miami Beach where Burke had his offices and they went wherever the captain wanted to sail. The captain would check his weather charts to avoid storms. I visited some incredible tropical islands including Berry Island, Dominica, Grand Cayman, St. Kitts and Nevis.
Burke had many repeat passengers who called themselves Windjammers. Some would work with the crew members in helping sail the ship. Others would simply be there to enjoy the wind, the sea air, the sun, and the ocean.
On one of my cruises, I met a former sailor who got married aboard the ship -- it was his seventh marriage. I took a photo of the old salt with his bride. He was in a tuxedo, she was in her wedding gown, both were barefoot and they were fishing from the back of the Flying Cloud.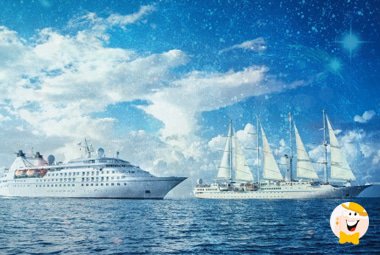 One of the cruises took us to Dominica, nicknamed 'Little Tahiti' because of its resemblance to that island in the South Pacific. I teamed up with a retired New York City detective and a physician and we decided to walk through the jungle to Roseau, the island capital which was four miles away.
As we passed through the jungle with its incredible coconut palms, flowers and green monkeys, we heard the voices of women. We crossed a wooden bridge and saw half a dozen bare-breasted island women washing clothes in a stream. They waved at us and blew kisses.
I turned to my travel companions and said, 'Aren't you glad we decided to walk instead of taking a taxi?'
To Alicia and Robin, my advice is to pick out the islands you want to explore and then find a cruise ship that goes there. If you can find a tall ship, a windjammer, pick that one. You'll never regret your decision.