Latest Casino Bonuses

The Cowboy Way
Dave Molina was my editor and my friend when I worked as a reporter for the Clovis News-Journal in Clovis, N.M. Dave and I worked nights and weekends as freelance writers and were always in the market for a good story.
One Friday afternoon he approached me about a possible book project. He had met a rancher named Ben Pritchett who operated a cattle ranch about 30 miles north of Clovis and Pritchett wanted to write a book about his World War 2 experiences in the South Pacific.
We set up a meeting with Pritchett and on Saturday morning we drove to his ranch. It was located in the scenic prairie country of eastern New Mexico. Cattle and horses were grazing in the high grass and I could see an eagle or a hawk hovering in the turquoise sky.
Ben was sitting in a swing on his porch reading a newspaper when we arrived. He was sandy-haired, about five-foot-nine and trim. He sprung lightly off the swing, dropped the newspaper, and shook my hand in a powerful grip. His wife, Chris, an attractive blond, came to the door to greet us. Four children stared through the screen door, curious about the visitors.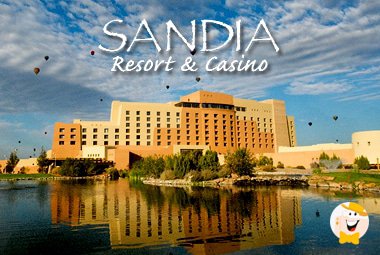 We spent the morning talking about his wartime experiences on a tropical island in the South Pacific. He showed us photographs and an old scrapbook. The book project looked interesting and I told him so.
I became good friends with Ben over the next few months. I met his neighbors and one of them told me a story about a fight Pritchett had had with his foreman. The man had argued with Ben about an issue dealing with a sick cow and lost his temper. He took a swing at Ben and was promptly knocked down.
'Ben beat him up pretty good before the fight was over,' the neighbor said, smiling. 'Then he picked him up off the ground and bandaged up his injuries. That's the cowboy way.'
Pritchett wasn't much of a gambler, but he enjoyed watching me play poker. We traveled to Albuquerque where I played at the Sandia Casino and we went to Ruidoso to the Inn of the Mountain Gods. He limited himself to shooting dice and playing a slot machine while I tried my luck against cowboys, ranchers and a few Indians.
We also went hunting for jackrabbits on his ranch. He had a collection of guns and would lend Dave and me a pistol for the hunt. Whatever jackrabbits we shot, we fed to the animals on his ranch. Ben was an expert marksman and had earned a medal for his shooting ability while in the Marines. He always outshot us but the hunting experiences were fun.
About six months after I met Ben, Dave came by my desk. He wasn't smiling.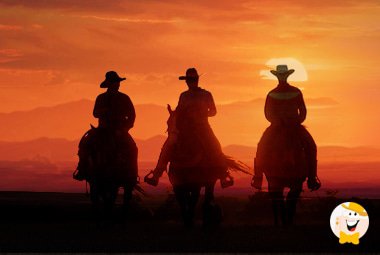 'I just talked to the sheriff's office,' he said. 'Our friend Ben Pritchett ran into a major problem over the weekend. An escaped prisoner from Kansas invaded his ranch and tried to kill him. He stole one of Ben's guns from the glove compartment of his car in his garage. He was lurking there when Ben entered the garage, but when he pulled the trigger, the gun misfired.'
I immediately jumped on the story. The convict had been captured by deputies from the sheriff's department.
'He told one of the deputies he planned to kill me and rape my wife,' Ben said quietly. 'They were holding him in another room. I asked the sheriff if he would give me just five minutes alone with him in that room. The sheriff turned me down. He said he didn't want to have to arrest me since we were friends. I thanked him and went back to work.'
That's the cowboy way. Ben eventually left the ranch and took a job as principal of a high school in Texas. I have a feeling those high school students really benefited from his leadership. We never published the book, but the experience of working with him will remain with me as long as I live.